Programming Courses for Kids
Online asynchronous programming courses for kids, carefully delivered with the help of an adult. It can be either a parent or the kindergarten teacher.
Our Most Popular Courses
We continuously explore the possibilities to develop new courses. Should you have an idea please don't hesitate and share it with us.
Carefully Crafted
Our courses are carefully developed, step by step, especially for our kids!
Teaching small kids is different. It is a MUST having the training split into small steps. Moving forward one step at a time keeps the kid's attention and contributes to the kid's success. 
Unlike adults, the kid's vocabulary is not rich. The explanations must be implemented using simple plain words. 
Similarly to adults, and even stronger, kids need to get the feedback of success. It encourages them and pushes them forward. 
What Our Customers Have to Say
Haim is one of the best lecturers I ever met, he has a passion to learn as well as to teach, and he passes his passion and skills to his students.
The lectures were clear, interesting, and useful. Haim is very pleasant, answered patiently all questions, and made sure all students get the most out of the course.
I attended Haim's lecture in Avaya R&D (Pune, India). He explained the basics and the technical aspects of Android really well. He has the quality of keeping the lectures interesting.
In a limited number of hours Haim succeeded to give so much useful information which guided me while doing my first steps in web applications development.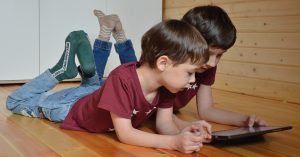 Visual Programming allows teaching the principles of procedural programming. The student doesn't need to know how to read texts in English.
Read More »